At any point after initial setup and integration, you can add additional companies to your SalesPad Cloud organization(s). There is no limit to the number of companies you can have in SalesPad Cloud, however, SalesPad Cloud companies are directly tied to QuickBooks Online companies; you cannot have multiple SalesPad Cloud companies associated with a QuickBooks Online company.
If you have not completed initial setup, please visit our Getting Started page. You will create a new company during that process.
Note: Only organization owners can create new companies.
To add a new company, log in to SalesPad Cloud, then click the down arrow next to your organization name.
Or, click the big plus sign to the right of your existing companies.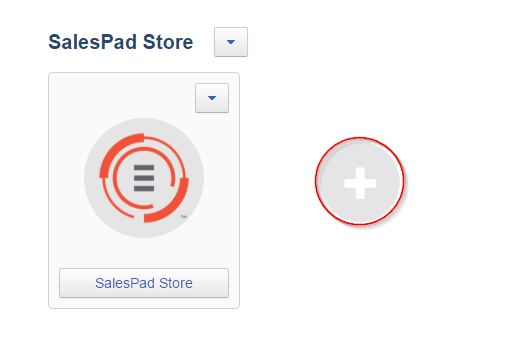 Your new company will appear in your list of available companies. Click on the company to open it and start the integration process. Remember to head to Manage Organization to invite users to your new company.