SalesPad Cloud's Email Templates module allows you to create customized email templates, which makes communication run much more smoothly, quickly, and consistently throughout your company.
To get started, select Email Templates from the Settings menu.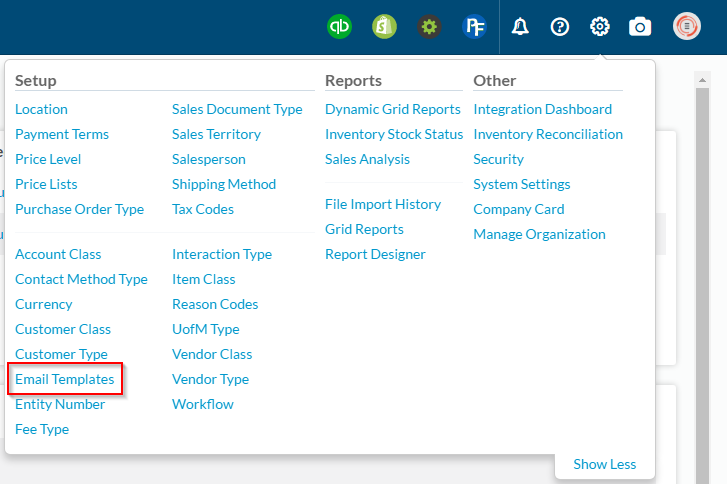 To create a new email template, click the Create Email Template button in the upper left-hand corner.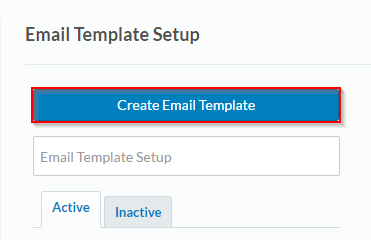 The Create Email Template drawer will appear. Give your email template a name and select the Template Type from the Template Type dropdown. The Template Type determines where your email template will be available within SalesPad Cloud. For instance, if you create an email template with a Template Type of Purchase Order, that email template will not be available when sending an email from an invoice (only Sales Document Template Types will be availalbe to send from an invoice).
When you've finished entering your information, click Save.
The Create Email Template drawer will close and your new email template will load in the template editor.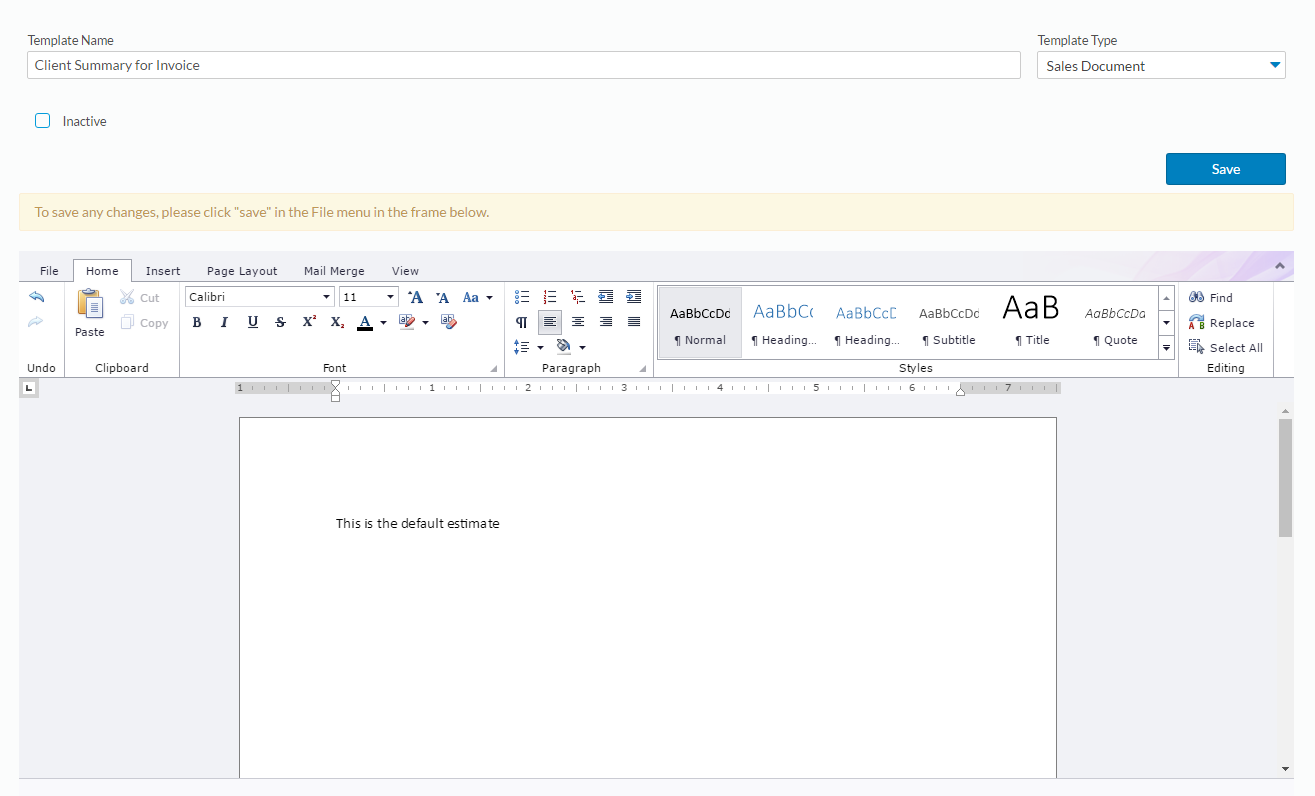 Navigate the different tabs in the template editor to see the different tools available to you. Most of the basic editing functions are found on the Home tab.
The Mail Merge tab allows you to insert merge fields into the body of your email template. A merge field pulls specific data (such as a sales document number or a customer name) from the report being emailed. Click Insert Merge Field to see your options.
Note: If you do not see a merge field that you're expecting to see, check to make sure that you're using the correct Template Type.
The Insert Merge Field pop-up will stay open until you close it yourself. This makes it easier for you to add multiple merge fields.
Once you've finished making changes to the body of your email template, open the File tab in the template editor and click Save.
To make changes to an existing email template (such as the blank defaults provided by SalesPad Cloud), select the template from the list of active templates on the left-hand side of the screen.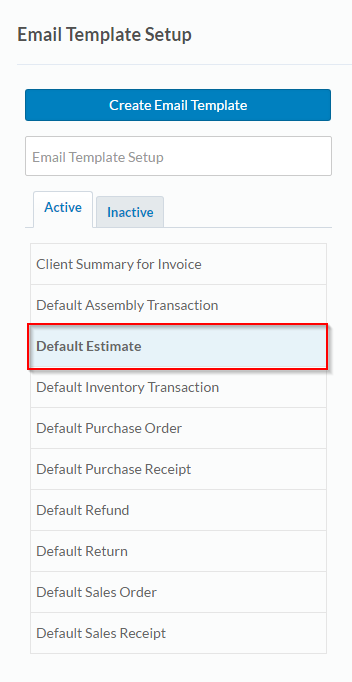 The email template will load in the template editor. Make your changes, then click Save in the File tab of the template editor.
To rename the template, change the Template Type, or make the template inactive, use the corresponding fields above the template editor.

If you make the template inactive, that template is no longer available to use and will be listed under the Inactive tab.
When you're finished making your changes, click the Save button.
When emailing from a report from within SalesPad Cloud, you will now have the option to use an email template.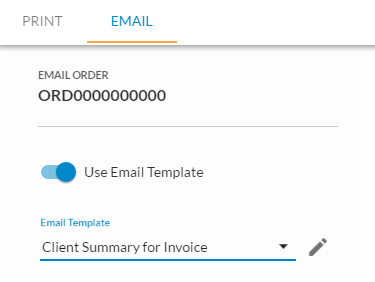 To review how to email reports in SalesPad Cloud, click here.