Overview
MobileBoards is the ultimate toolset to access any key business metric from the convenience of your iOS or Android device. Create, view, and share dashboards of information to assist in helping you make critical business decisions. From sales, inventory, and marketing figures to cash and accounting analysis, reporting panels can be easily added from built-in compatible database components (i.e. QuickBooks, Microsoft Dynamics GP), or you can pull your own metrics with our SQL plug-in.
Usage
1. Once you have installed and launched the application, it will take you to the main screen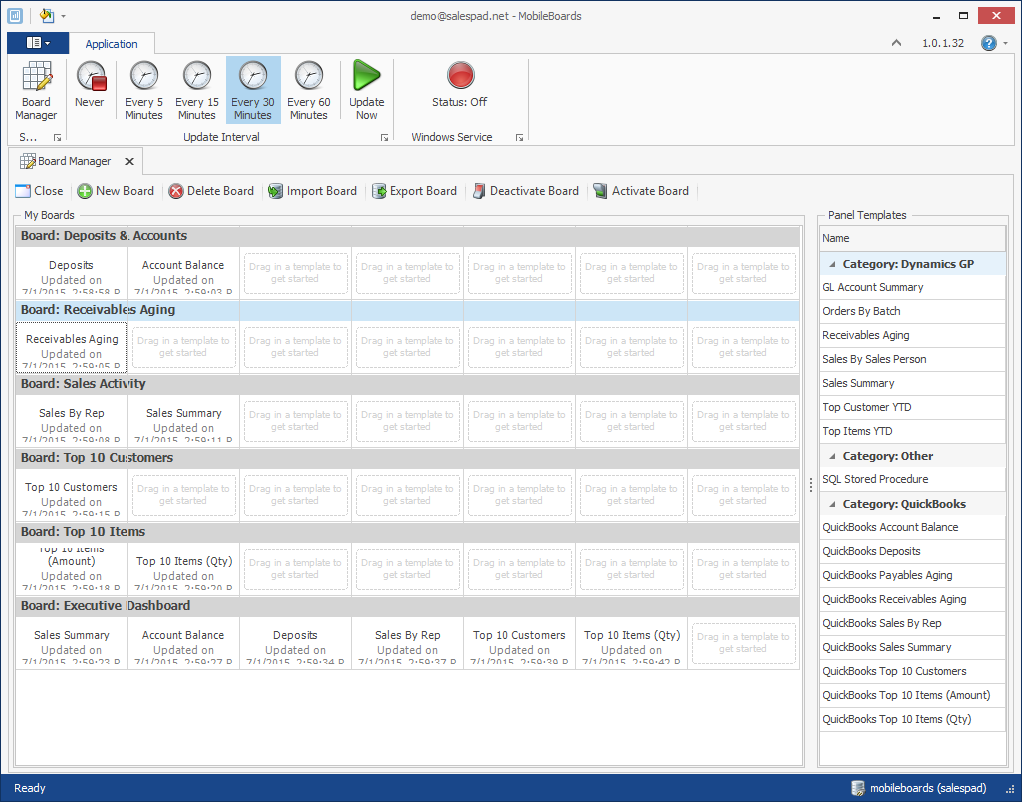 Application Ribbon
The Application Ribbon will give you access to all of the main functions in MobileBoards.
The Administrative Dropdown will allow you to logoff or exit MobileBoards.

Click Logoff to log off
Click Exit to leave the application entirely
The Board Manager will toggle on and off the Board Manager screen.
The Update Interval tabs will change how often MobileBoards refreshes.
The Update Now button will update the information for your Boards.

The Windows Service tab will toggle MobileBoards on or off as a Windows Service. If on, it will launch when you start your computer.

Action Toolbar
The Action Toolbar will give you the power to modify and create new boards to reflect business metrics.
New Board and Delete Board
1. Clicking New Board will open up the Add New Board panel. For more info see the Creating a New Board
section.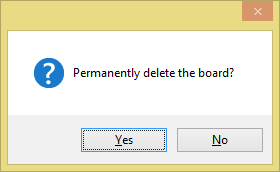 1. Clicking Delete Board will prompt the delete board menu. Clicking Yes will permanently delete the board.
Importing and Exporting
With MobileBoards, you can import and export existing boards to seem previous business metrics or create new ones.

Importing a Board
Clicking Import Board will bring up the Windows Explorer
Click on an existing MobileBoards file and select Open
Exporting a Board
Click Export Board

Windows Explorer will open and here you can save your file by clicking Save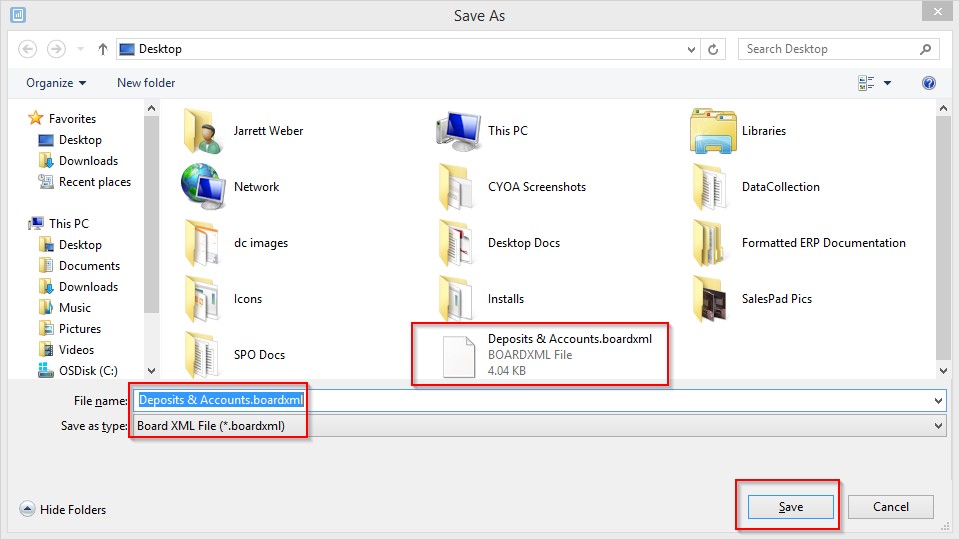 Activating and Deactivating
By Activating and Deactivating Boards you can control whether a board is on or off.
To Activate a Board, click on a Deactivate Board
Click Activate Board on the Action Toolbar
Deactivating Board
Click on a Board that is active

Click Deactivate Board
The Board will be Deactivated. Creating a New Board
Click New Board to start the process

The Add New Board Menu will appear. Enter a Board Name
Click OK. You will see your Board in the Board Manager screen
Panel Templates
On the right hand corner, you will find the Panel Templates screen

Panel Designer
Double click a board or create a new one to open the Panel Designer or right click and hit Edit
Plugin Properties – Gives all of the details on the connection and where the data comes from
Table Layout Editor – Supplies different options for editing table layouts
Data Format Editor – Supplies different options for editing data
Chart Designer – Gives access to different options for designing charts, etc
Pick one of the tabs to choose to edit your Panel
Plugin Properties
Table Layout Editor
Data Format Editor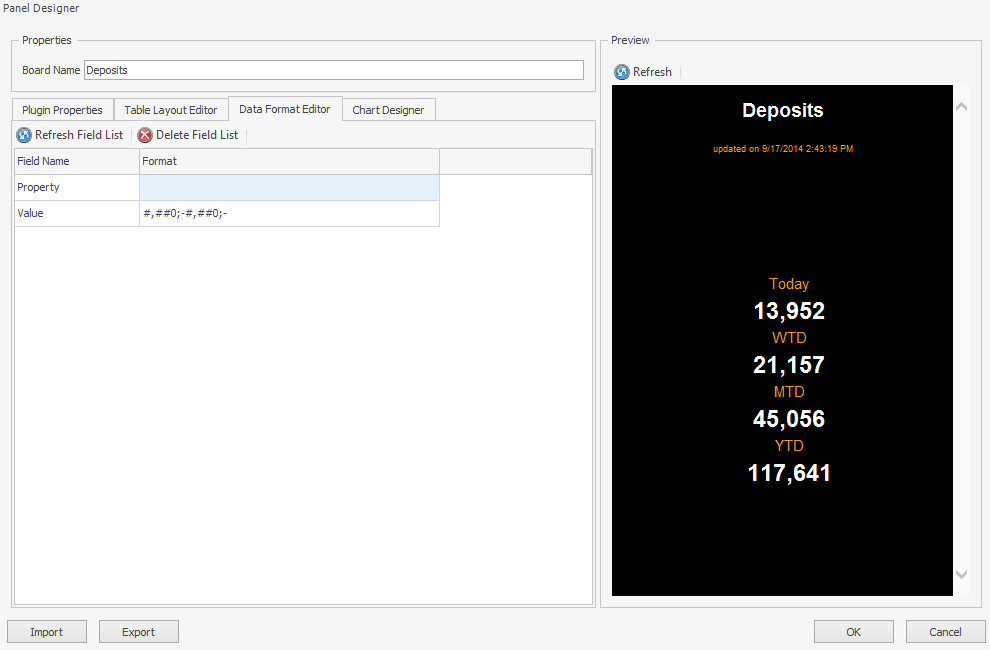 Chart Designer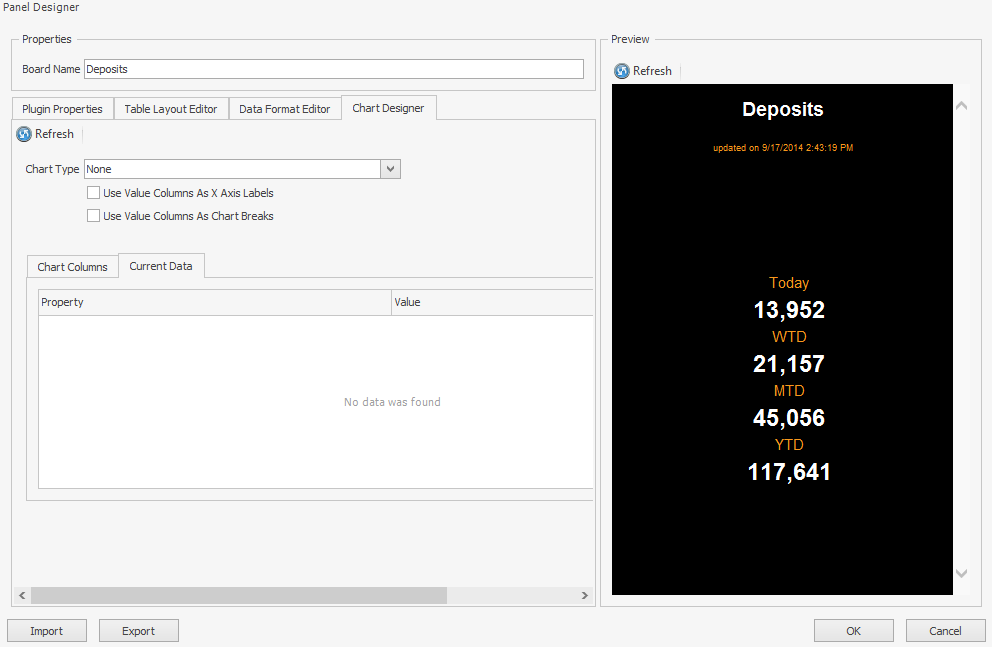 SQL Stored Procedure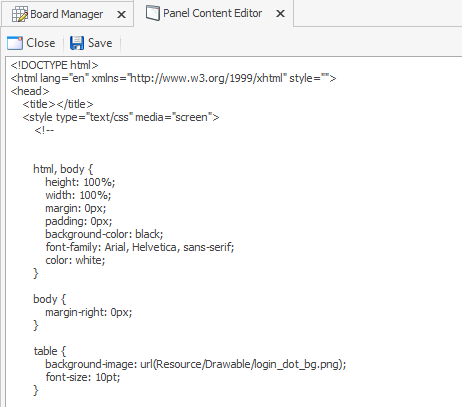 Click on SQL Stored Procedure or right click on a Board and hit Manually Edit Content on it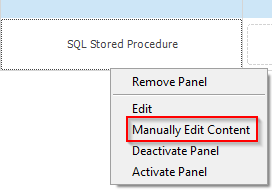 2.Edit content in the Panel Content Editor
3.Click Save
Changing a Password
Go to the MobileBoards website https://mbo.cavallo.com/Account/Login
Type in your Email under the "Forgot your password?"
Click Reset It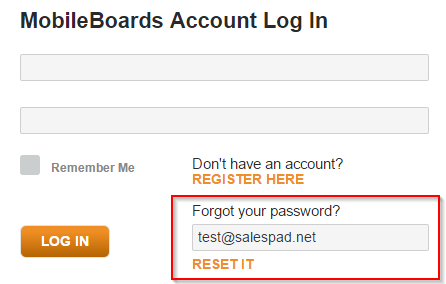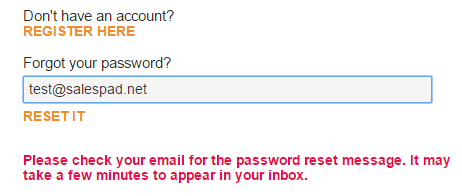 The following message will appear.
If you click Reset It again, you will be redirected here
4.Once you receive the email, click Reset MobileBoards Password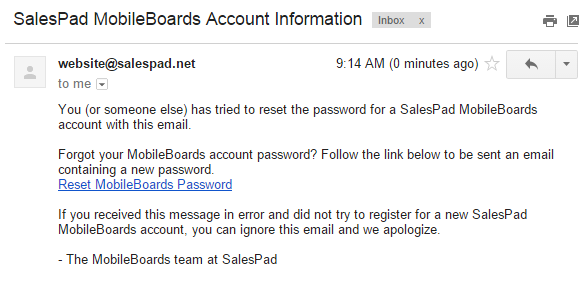 5.A second email will come in with a new password
Mobile Usage
Download the app on your iOS or Android device
Open MobileBoards
Sign in by entering your previously used Email and Password for the desktop version
Swipe left or right
iOS Specific Screens
Login Screen
Menu Screen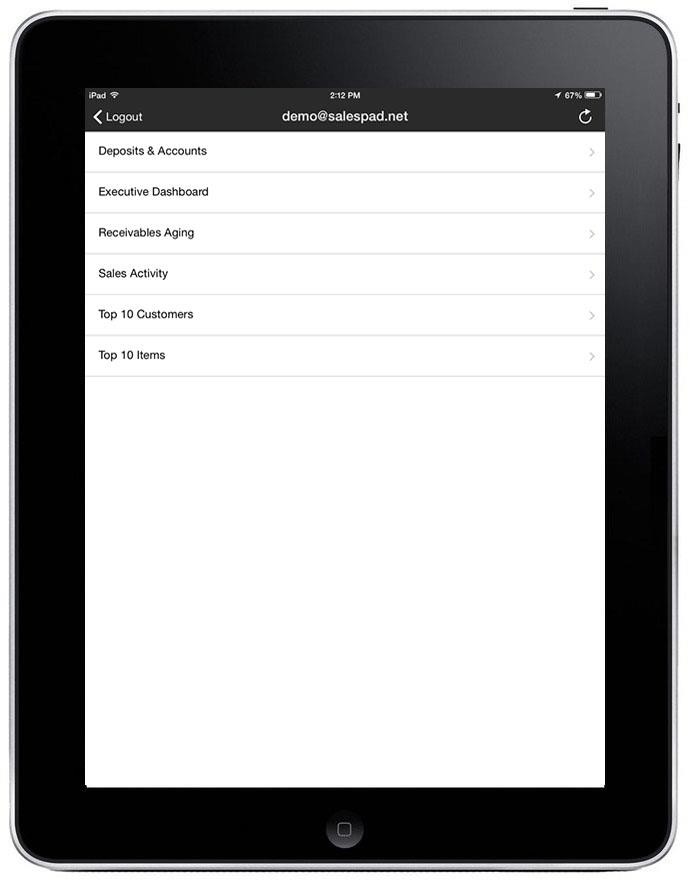 Screen Example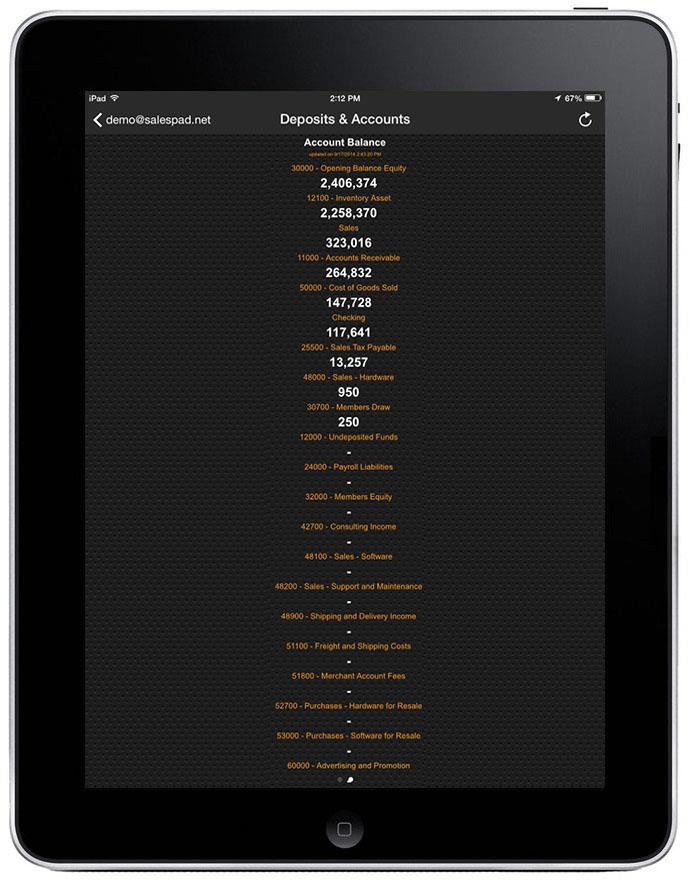 Screen Example continued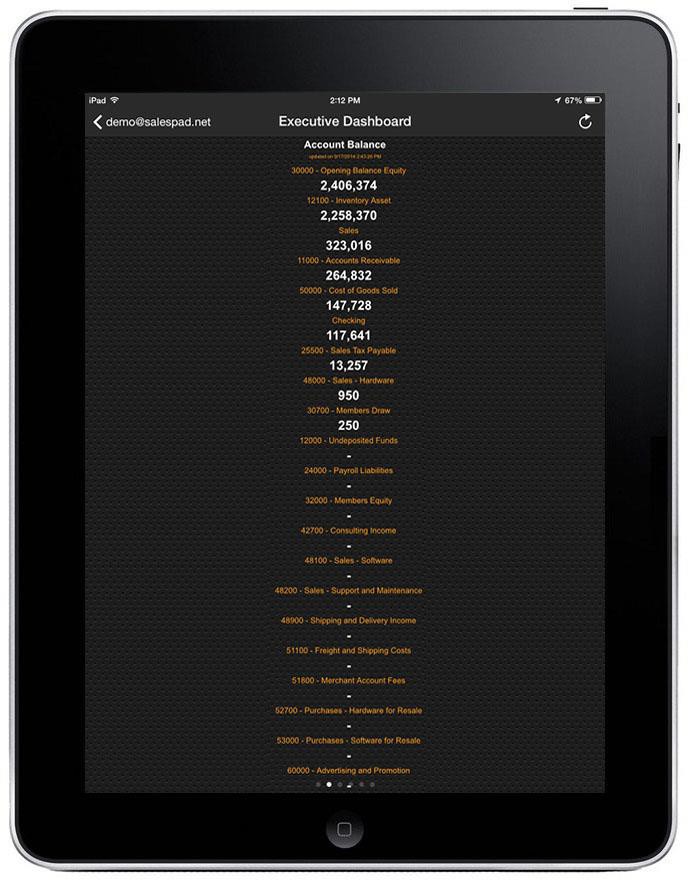 Android Specific Screens
Login Screen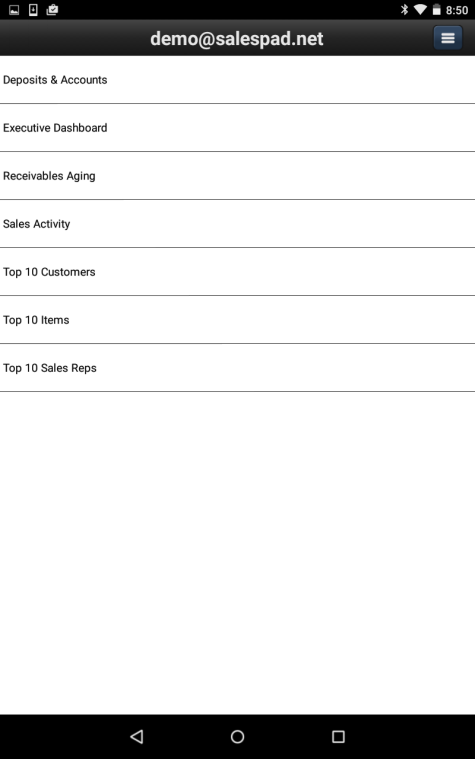 Main Menu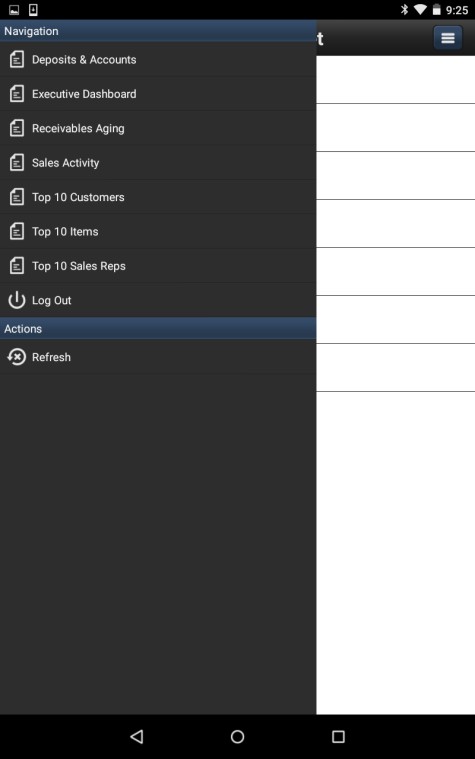 Side Menu
Screen Example
Screen Example 2