Vendor Type is similar to Vendor Class in that it is a means of categorizing vendors. Use Vendor Class and Vendor Type together to manage your vendors more effectively.
To get started, select Vendor Type from the Settings menu.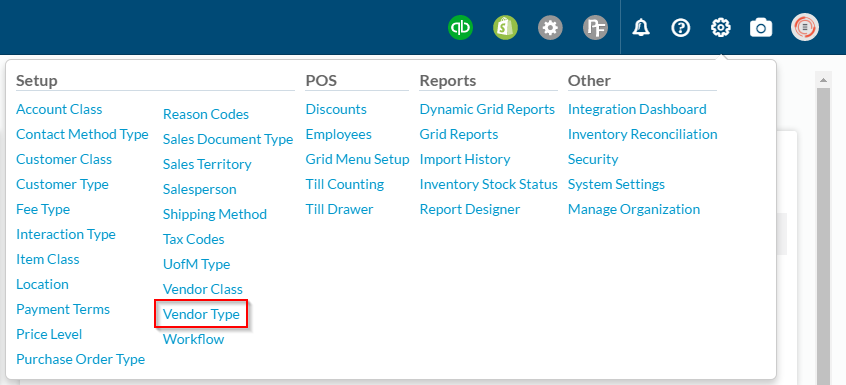 To create a Vendor Type, click the New Vendor Type button in the upper left-hand corner of the screen.
Give the Vendor Type a name in the Vendor Type drawer that appears, then click Save.
To edit an existing Vendor Type, first select the Vendor Type from the list on the left-hand side of the Vendor Type window.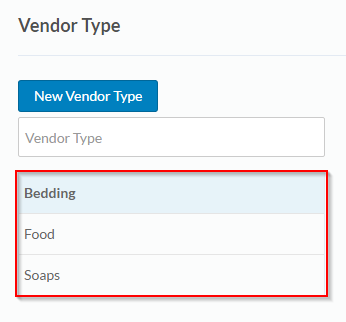 Once you've selected the Vendor Type you want to edit, make your changes in the information fields on the right-hand side of the screen.
When you've finished making your changes, click Save.
Vendor Types are assigned to Vendors in the Create or Edit Vendor drawers.