The SalesPad POS Inventory module provides an easy way to add inventory items to an order.
To get started, select Inventory from the Options screen.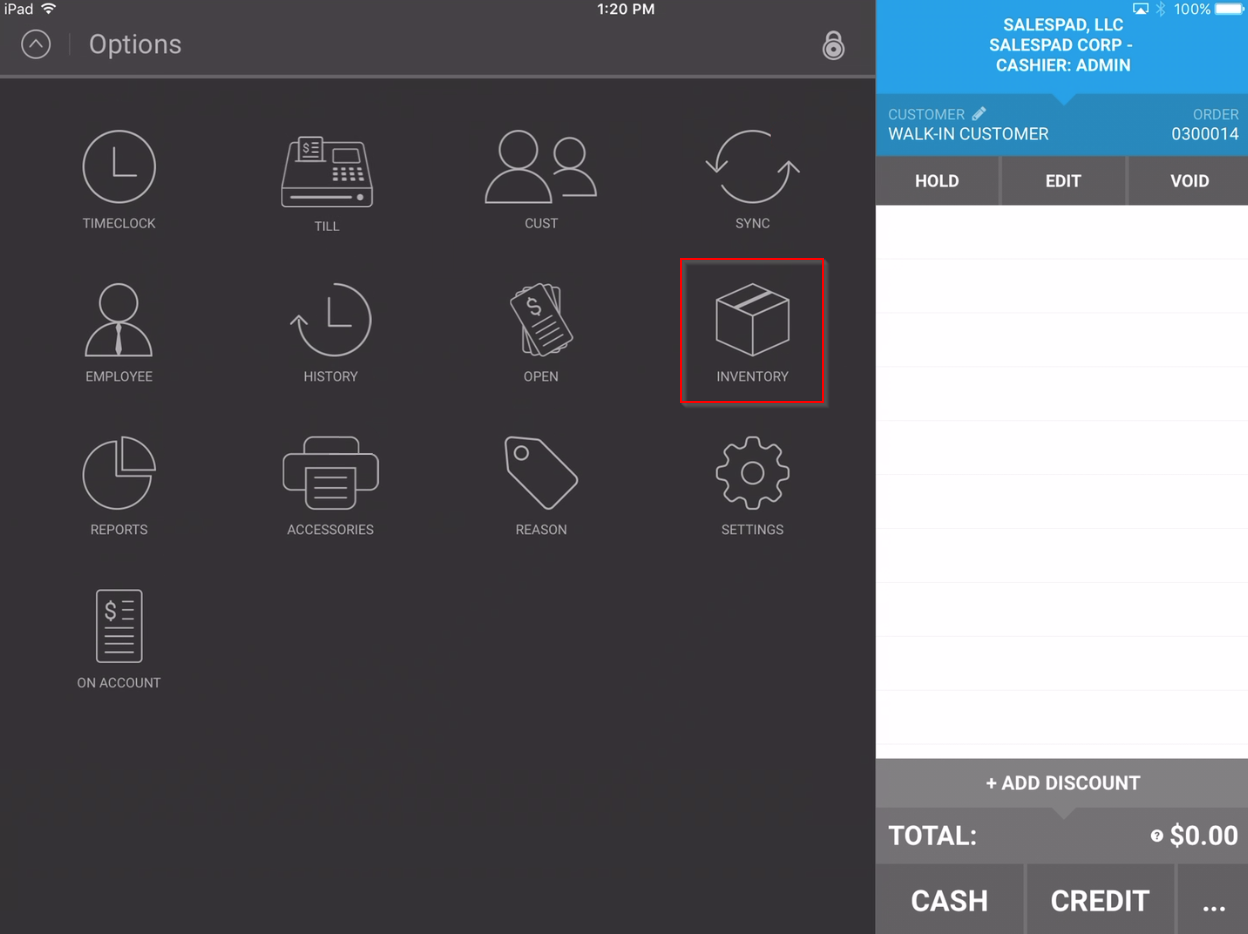 The Inventory screen will populate with a list of your inventory items. To add an item to an order, simply tap the item.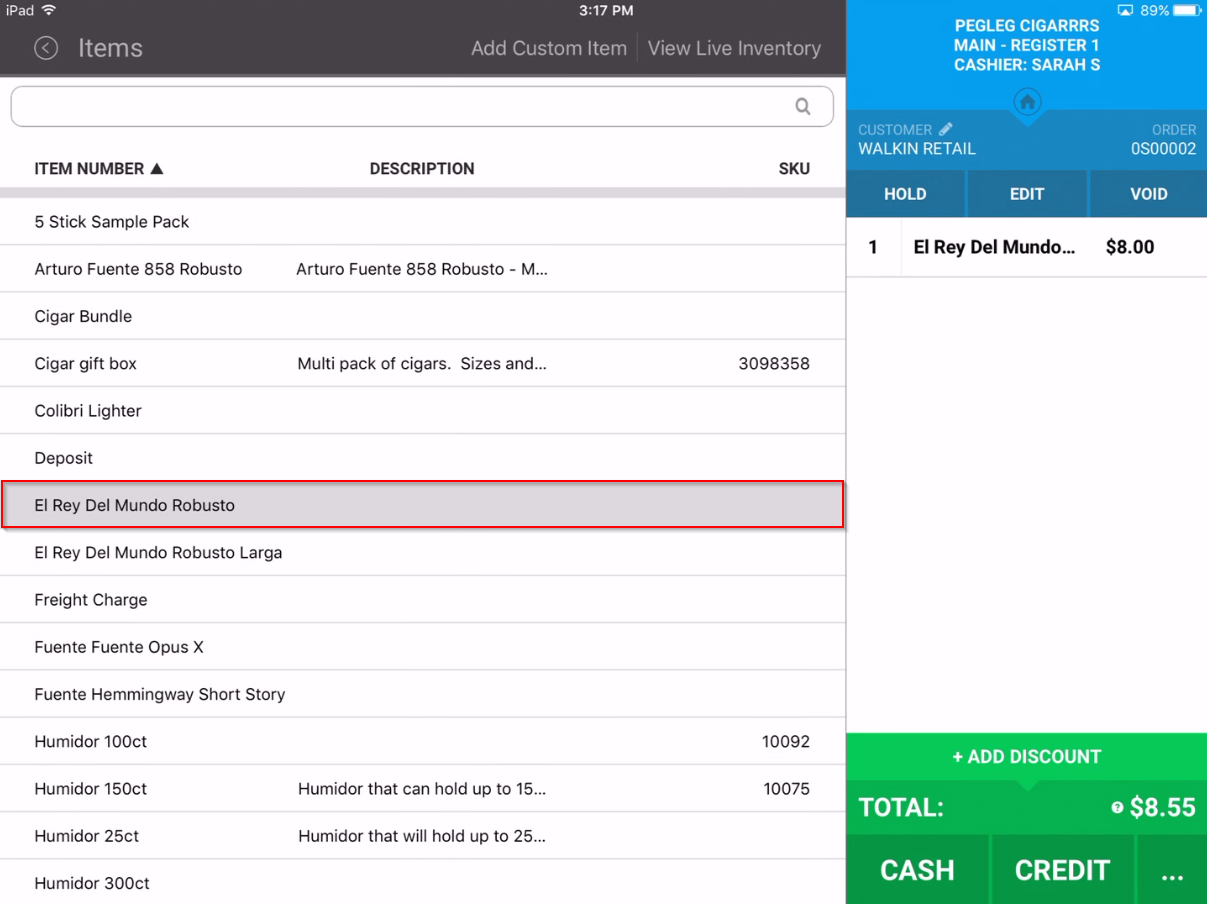 To view details for an inventory item, select that item from the Receipt pane on the right.
The Item card will appear. You can make changes to the item in the Fields tab of the Item card.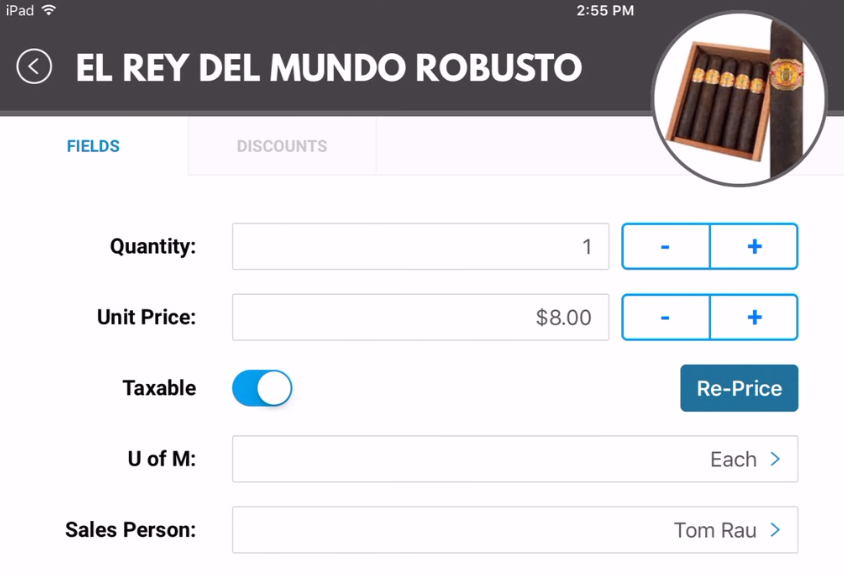 Select the Discounts tab to apply a discount to the item. Available discounts are listed in the Available Discounts section. Simply tap a discount to apply it to the item, or tap the applied discount, once it appears in the Applied Discounts section, to remove it from the item.
To view live inventory information, such as quantity data per Location, select View Live Inventory in the upper right-hand corner.
To add a custom item, select Add Custom Item in the upper right-hand corner.
Give your custom item a name, unit price, and quantity, then add it to your order.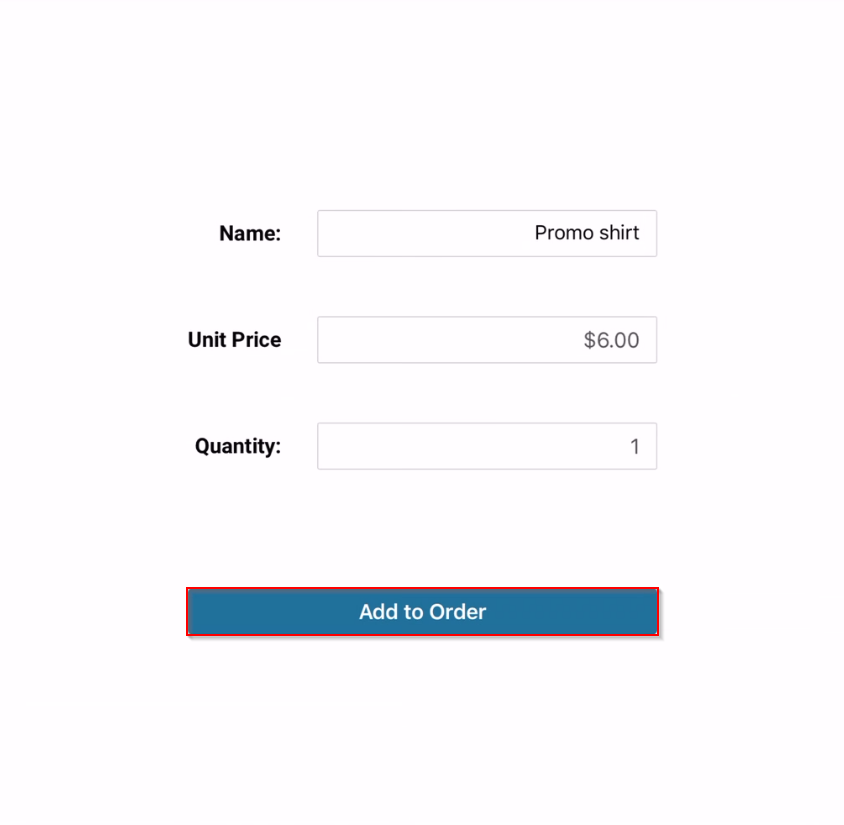 To return to the Order Entry screen, select Items in the upper left-hand corner.